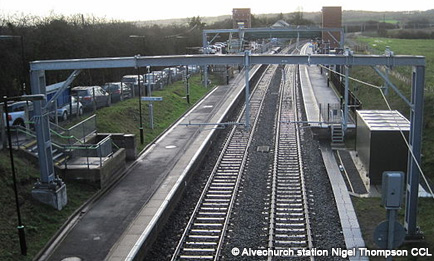 Alvechurch station serves the village of Alvechurch in the Bromsgrove district of Worcestershire.
This small historic village has numerous medieval buildings and Alvechurch Parish is well known to various rambling clubs for its well-maintained country footpaths. These and the station itself are well used by the community and are promoted as a "Gateway to the Countryside".
The station is unstaffed and is served by West Midlands Railway on the Cross-City Line some 11 miles southwest of Birmingham New Street. Originally opened as a single platform station in 1859, Alvechurch station was upgraded in 2014 to have two platforms, allowing a passing-point for trains on the single-track line between Barnt Green and Redditch.
There is level access to the Redditch-bound platform and lift access to the Birmingham-bound platform.
The station has been adopted by a group formed under the umbrella of the Alvechurch Village Society (who already maintain a section of wildflowers between the station entrance and the road). Among the supporting organisations is the Alvechurch and Bordesley Nursery School which is based in the old station building.
An outline plan has been reached to have nursery artwork and information for visitors and ramblers displayed on the station fencing, to have planters on the station platform or its verges, perhaps with an Incredible Edible theme, and to consider permanent artwork installations.
Alvechurch features in the CRP's promotional video for the Barnt Green to Redditch railway line and has a StitchTrain Class 196 ready for display when the Covid-19 restrictions are lifted (digital image).
Why not join us?
If you would like to be involved with your local station, then do get in touch below.
Get Involved
BARRUP, the Bromsgrove And Redditch Rail User Partnership, is represented on the Steering Group of the CRP.
The local representative for the station for Community Rail matters is Tony Woodward.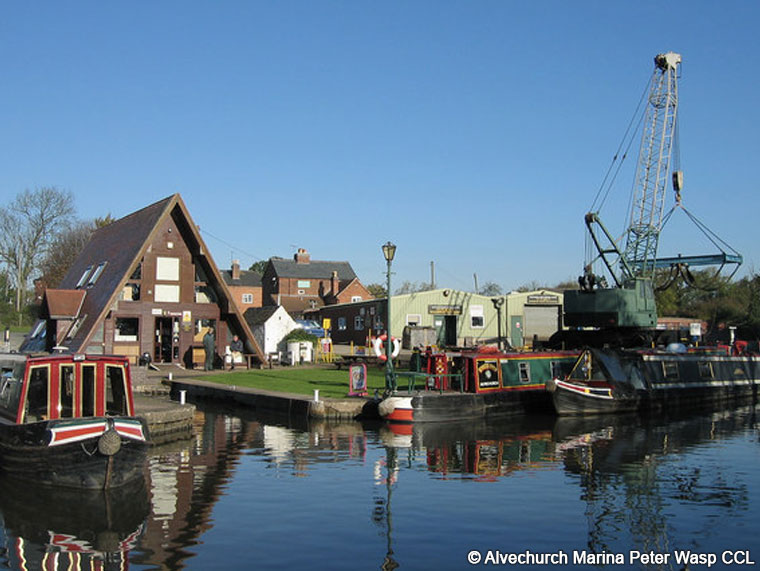 Alvechurch Marina
3rd Party Websites Disclaimer
Please note links to other third party websites are used to provide further information, and are not intended to signify that WCRP endorses such websites and/or their content.
Links to external, or third party websites, are provided solely for visitors' convenience.
Links taken to other sites are done so at your own risk and WCRP accepts no liability for any linked sites or their content. When you access an external website, keep in mind that WCRP has no control over its content.
Occasionally these links can be changed by the 3rd party, please let us know if you notice one.