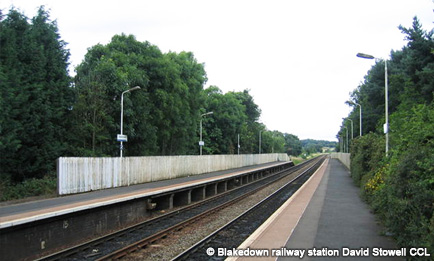 Blakedown railway station serves the residential villages of Blakedown and Churchill in the Wyre Forest district of Worcestershire.
The unstaffed station is served by West Midlands Railway on the Hagley to Worcester line. Trains run from Stratford Upon Avon and Whitlock's End to Kidderminster and Worcester via Birmingham Snow Hill and Moor St.
Level access is available to both platforms.
Due to the national lockdown imposed in January 2020 station adoption activity is paused. Once the restrictions are lifted, please contact friends@wmtrains.co.uk for information on how to adopt this station.
Links have been established with Blakedown Primary School, and the Churchill and Blakedown Historical Society.  
The former signalbox at Blakedown has been relocated near to the station. It is owned by the Parish Council and is maintained by the Historical Society.
There is a StitchTrain Class 196 ready for display once the Covid-19 restrictions have been lifted (digital image)
Why not join us?
If you would like to be involved with your local station, then do get in touch below.
Get Involved
The Stourbridge Line User Group (SLUG), a member of the CRP Steering Group, represents rail users interests at the station.
Tony Woodward represents the station on the CRP Steering Group.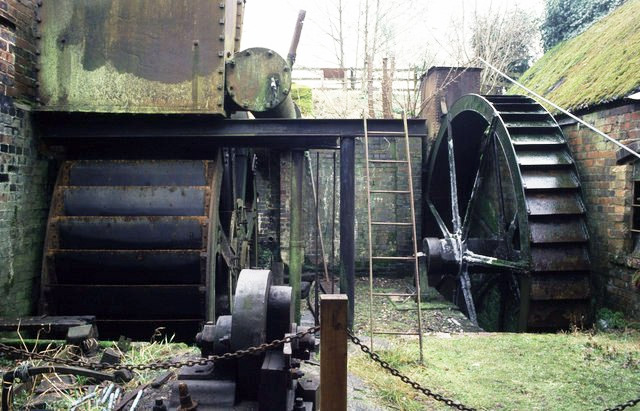 Churchill Forge Water Mill
Blakedown Station on Wikipedia
Transport links

Diamond Buses 192 Kidderminster to Halesowen  (regular service) runs on the main road past the end of the access road to the station
Businesses local to the station (selection only)
Simply Select (motor dealership)
The Old House at Home (serves food and drink)
The Swan (serves food and drink)
Tourist destinations within reach of the station
The two village pubs are both historic buildings
 
3rd Party Websites Disclaimer
Please note links to other third party websites are used to provide further information, and are not intended to signify that WCRP endorses such websites and/or their content.
Links to external, or third party websites, are provided solely for visitors' convenience.
Links taken to other sites are done so at your own risk and WCRP accepts no liability for any linked sites or their content. When you access an external website, keep in mind that WCRP has no control over its content.
Occasionally these links can be changed by the 3rd party, please let us know if you notice one.