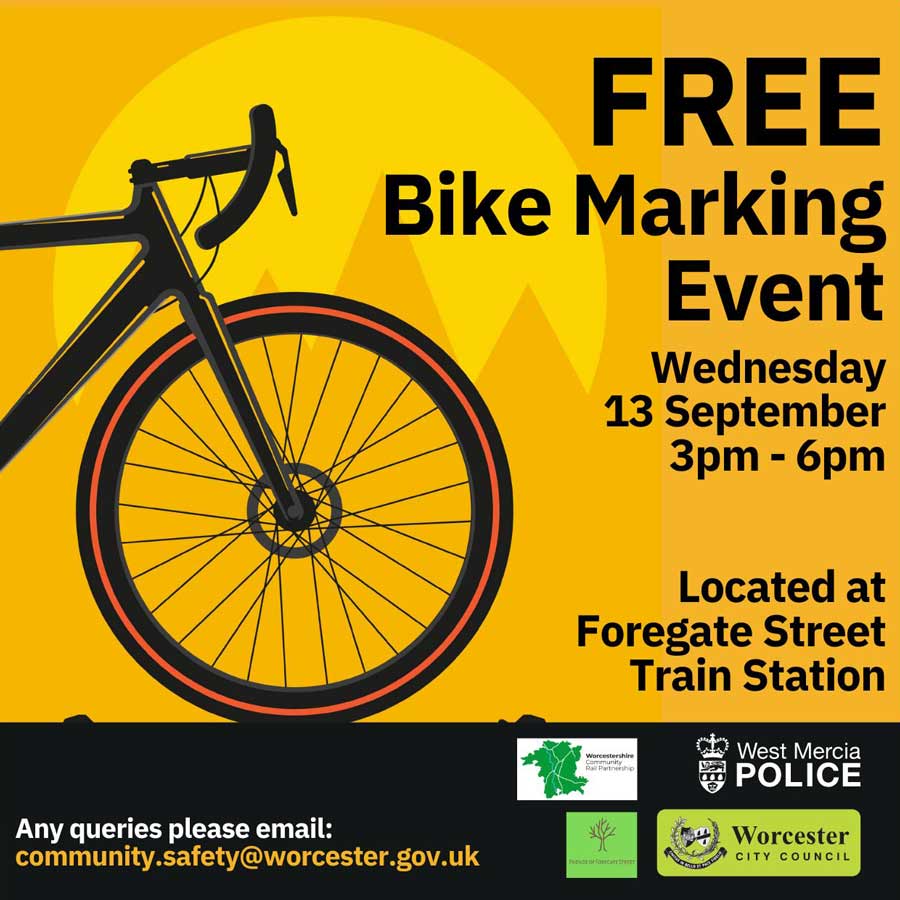 Tuesday 13th September, 2023, 3pm-6pm
The event will take place by the entrance to Foregate Street Station, Worcester.
Nick from Reliant Cycle Services will be on hand to offer a free basic bicycle check-up.
The event is supported by Worcester City Council, West Mercia Police and Friends of Foregate Street Station.
The event has been sponsored by the WCRP.
Any queries please email:
community.safety@worcester.gov.uk