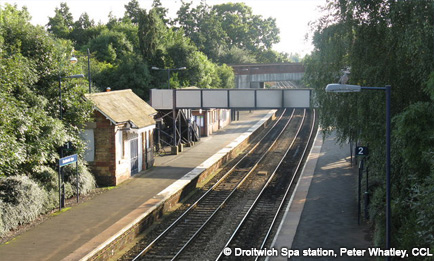 Droitwich Spa station serves the historic spa town of Droitwich Spa in the Wychavon district of Worcestershire.
This busy town was known to the Romans as a key source of salt then was developed into a spa during the 19th century.
The station is staffed and is situated at the junction of two lines both operated by West Midlands Railway: Worcester to Birmingham Snow Hill via Kidderminster, and Worcester to Birmingham New Street via Bromgrove.
The station was opened in 1852 as simply Droitwich but was renamed Droitwich Spa when rebuilt in 1899. This latter station has subsequently been replaced by a modern booking hall and waiting room.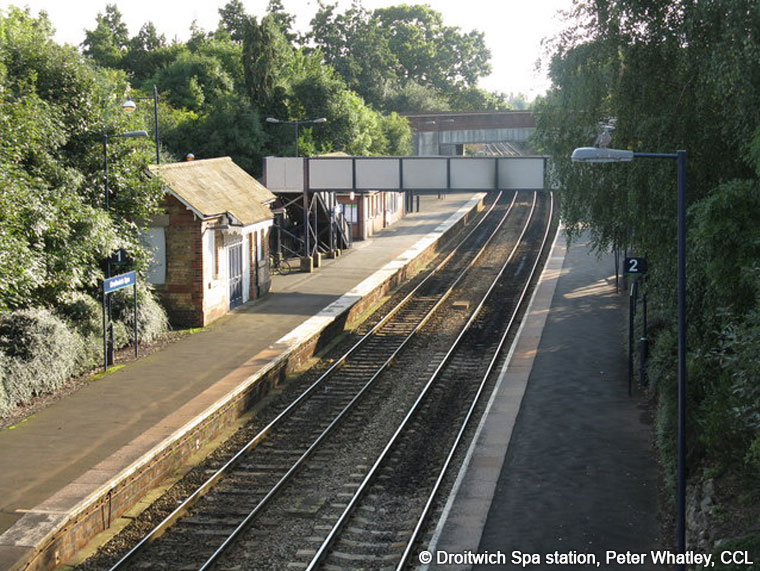 It is hoped that the station will be adopted by a group formed under the umbrella of The Potting Shed, based in the adjacent Salvation Army Community Church, working with the pre-school.
An outline plan has been reached to have information for visitors displayed on the station fencing, to have planters on the station platforms, and to arrange for children's artwork installations to be displayed in the station booking hall.
None at present.
Tony Woodward represents the station on the CRP Steering Group.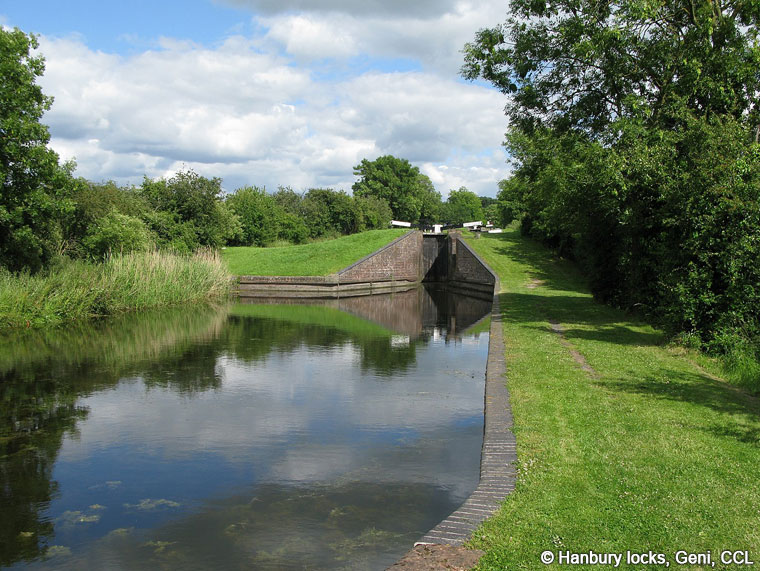 Hanbury locks
3rd Party Websites Disclaimer
Please note links to other third party websites are used to provide further information, and are not intended to signify that WCRP endorses such websites and/or their content.
Links to external, or third party websites, are provided solely for visitors' convenience.
Links taken to other sites are done so at your own risk and WCRP accepts no liability for any linked sites or their content. When you access an external website, keep in mind that WCRP has no control over its content.
Occasionally these links can be changed by the 3rd party, please let us know if you notice one.