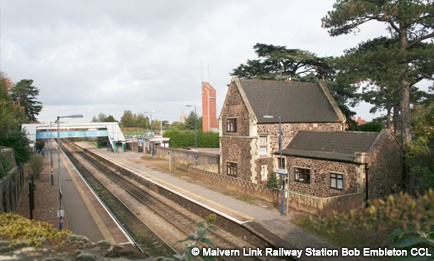 Malvern Link station serves the area of Great Malvern which is separated from the main town by Link Common, a protected area of open land.
It is in the Malvern Hills district of Worcestershire. Link refers to a ridge in the slope of the Malvern Hills on which it is situated, from the Middle English "hlinc" meaning a ridge of land. The settlement was a key site of the Romano-British pottery industry that produced Severn Valley Ware.
The station is staffed and is situated on the Cotswold Line between London and Hereford. It was opened in 1859, serving as the commercial hub for Malvern (Lady Foley didn't want Great Malvern associated with commerce). Later, Sunday trippers from Birmingham and the Black Country came by train to enjoy the Link, and to access the Malvern Hills.
All that remains of the original station is the former station house which is now a holiday home. The current operator is WMR who run services between Hereford and the West Midlands through the station, augmented by GWR's Hereford – London and Great Malvern to Gloucester services.
Level access is available to both platforms.
Malvern Community Forest have formally adopted the station and are members of the Community Rail Network. The Group works in partnership with the Malvern Civic Society.
The Group has planted a mini-orchard of traditional varieties of apple bred locally, and plan to plant some locally bred hops too (probably in a dwarf variety). This work recognises the station's role as the railhead for fruit and hop pickers who came in season to work in the local orchards and hop fields. Other work undertaken includes pollinator-supporting flower beds, trees to be coppiced, wildflower meadow areas, a wild-life pond and the first of a number of different sorts of hedgerows occurring across South Worcestershire. 
The StitchTrain GWR IET can be seen here
Why not join us?
If you would like to be involved with your local station, then do get in touch below.
Get Involved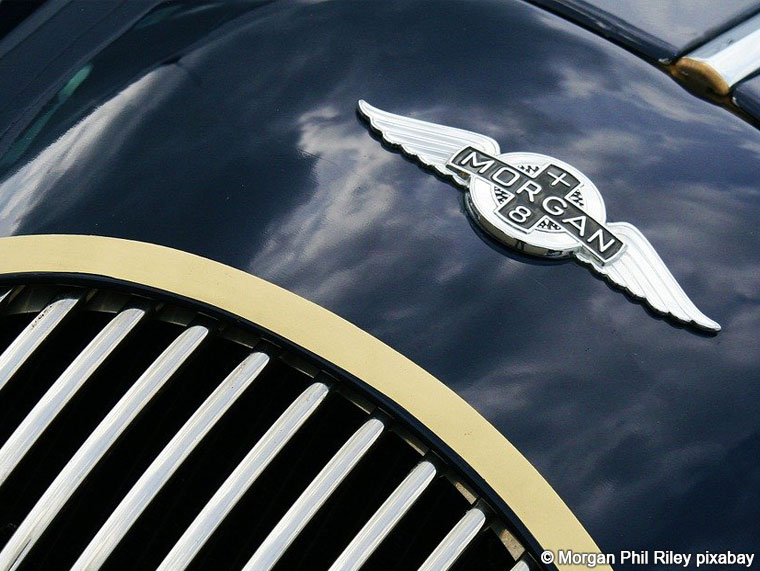 Morgan Motor Company
Malvern Link Station on Wikipedia
Transport links
First Worcestershire 44 Great Malvern – Worcester stops on Lower Hoswell Road, near to the station approach.
Businesses local to the station (a selection all serving food)

Station House Malvern (holiday letting) on FaceBook
There are many businesses in the centre of Malvern Link (around 5 minutes walk from the station)
Tourist destinations within reach of the station
The Link Stone in the churchyard of Grade II listed St Matthias church
Morgan Motor Company  and factory tour (10 mins walk)
3rd Party Websites Disclaimer
Please note links to other third party websites are used to provide further information, and are not intended to signify that WCRP endorses such websites and/or their content.
Links to external, or third party websites, are provided solely for visitors' convenience.
Links taken to other sites are done so at your own risk and WCRP accepts no liability for any linked sites or their content. When you access an external website, keep in mind that WCRP has no control over its content.
Occasionally these links can be changed by the 3rd party, please let us know if you notice one.