Naming the Lines Competition
We NEED your help…
Can you suggest 'names' for three of the County's rail routes?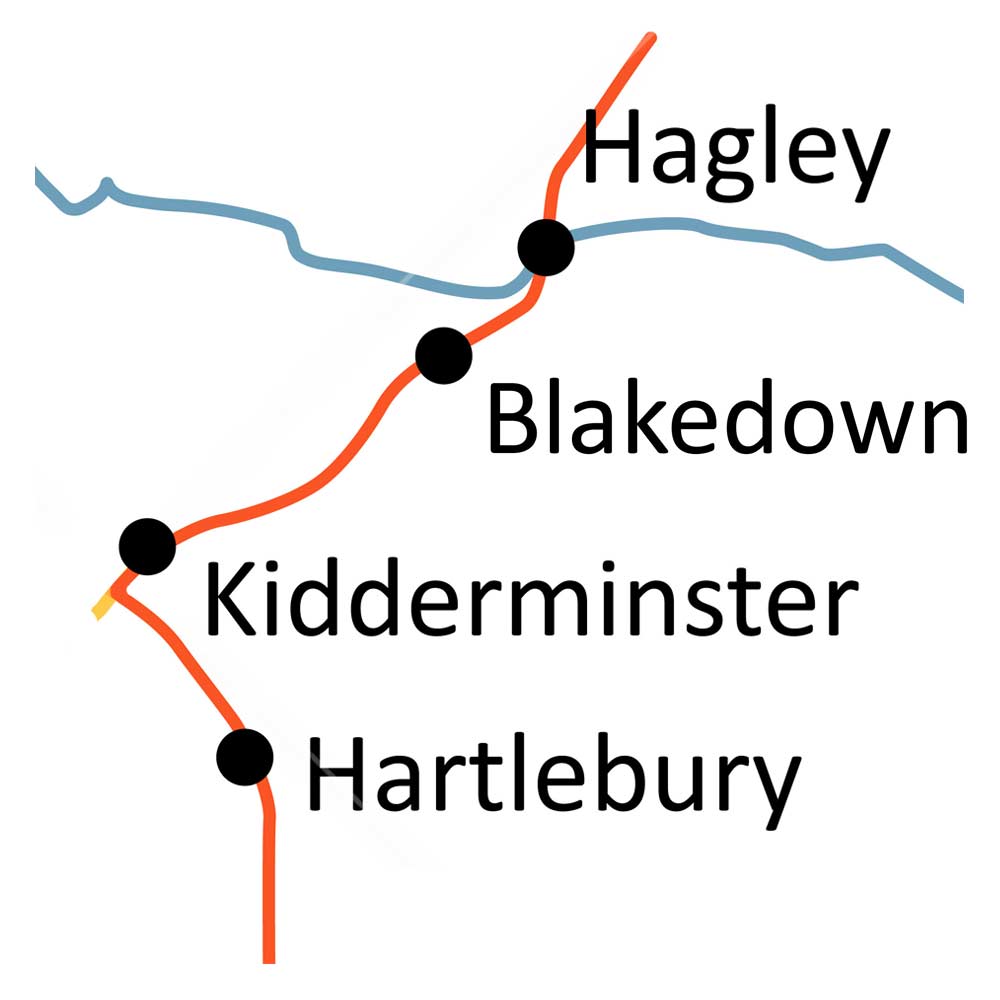 The line from Hagley to Droitwich Spa forms part of the route from Great Malvern to the West Midlands.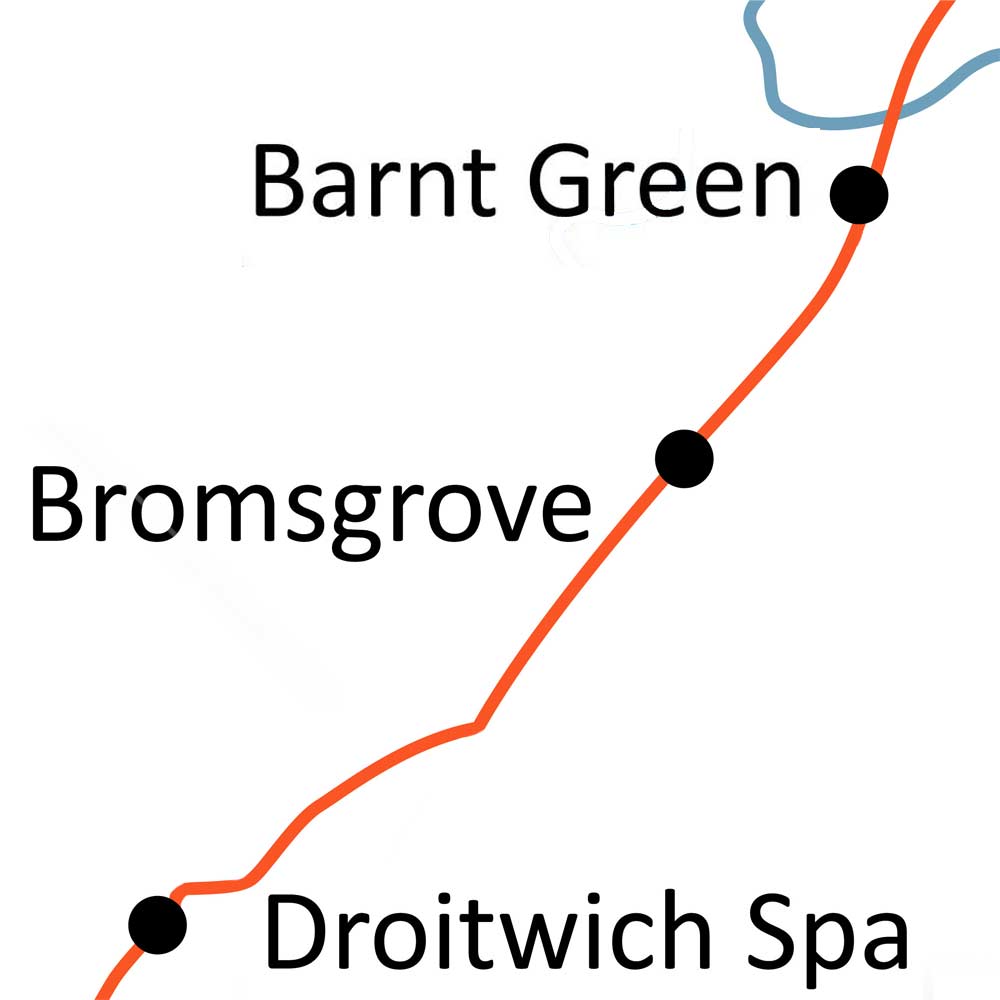 The line from Barnt Green to Droitwich Spa is part of the Worcester to Birmingham New Street route.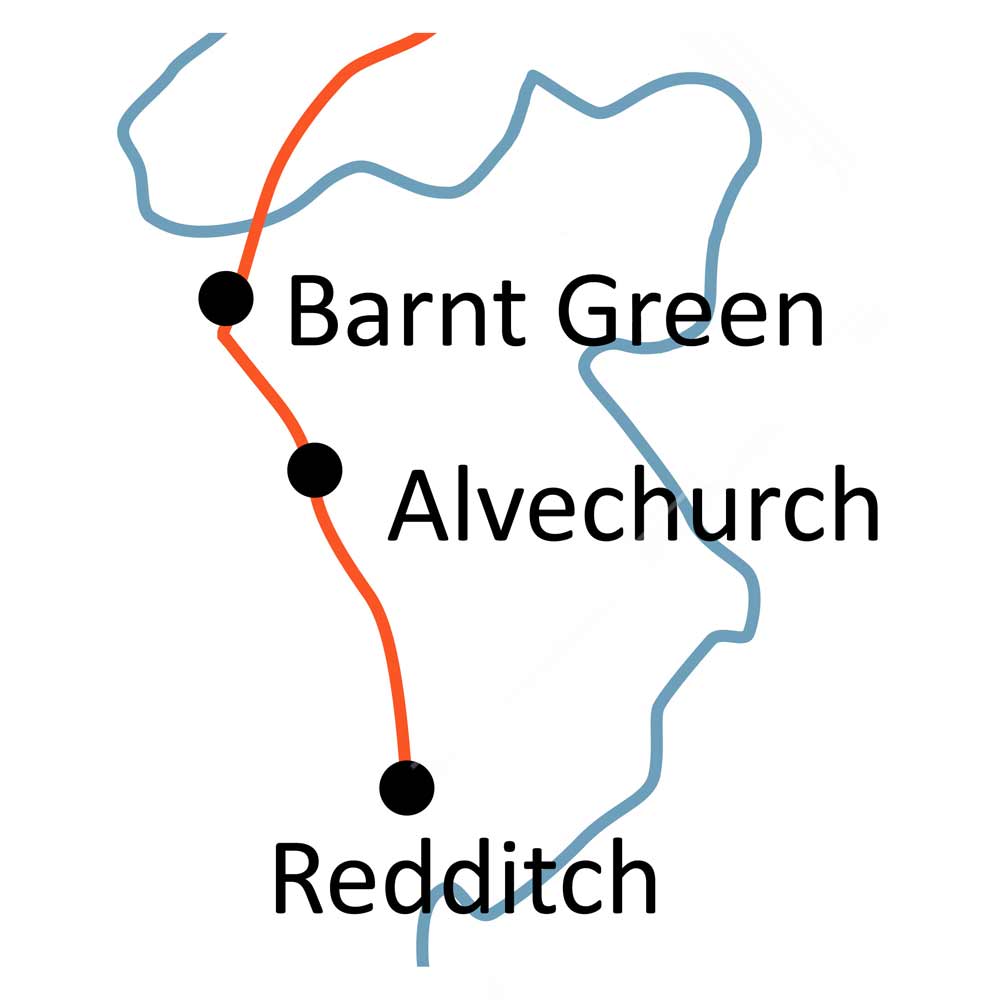 The line from Barnt Green to Redditch is part of the CrossCity South commuter network.
We all know that Worcestershire is a beautiful county with a fascinating history which contains many towns and villages that attract thousands of visitors each year. The Community Rail Partnership would love more of those visitors to come to, and travel around, the County by train. As part of achieving this ambition we need your help…
Most visitors know the name 'The Cotswold Line' which brings visitors from London and runs through Worcester to Great Malvern. BUT most do not realise that the County has three other rail routes which can also take them to beautiful and interesting places. 
They run from:
• Hagley to Hartlebury via Kidderminster (and onto Worcester through Droitwich)
• Barnt Green to Droitwich via the Lickey Incline (and onto Worcester)
• Barnt Green to Redditch crossing the Birmingham to Worcester canal at Alvechurch
We think that 'naming' each of these lines will be a start to making them better known to the County's visitors.
Can you help us by suggesting a name for one or more of them?
Every entry received by the end of July will be considered by a panel of judges drawn from the Partnership and a choice made for each line. If the judges can't agree on a particular line's name then the alternatives may be put to a public vote.
Whether or not your name is chosen, all entries will be placed in a draw for a chance to win prizes related to each of the three lines.
We look forward to receiving your entry by email to wcrp@wmre.org.uk or in writing using the box at the CRP's public event at the Guildhall Worcester on Friday 23rd July.
The competition is being run by the Worcestershire Community Rail Partnership which will provide the prizes for the draw and arrange for the winners to be drawn at random.
By entering the draw, the entrant agrees that the Partnership has the right to use 'name' for marketing purposes for the relevant railway line without additional reward to the entrant.
Entrants may be asked to take part in publicity regarding their entries but have the right not to do so.
Any entrants under the age of 18 must have their entries agreed by a parent or legal guardian.