Naming the Lines Competition – Results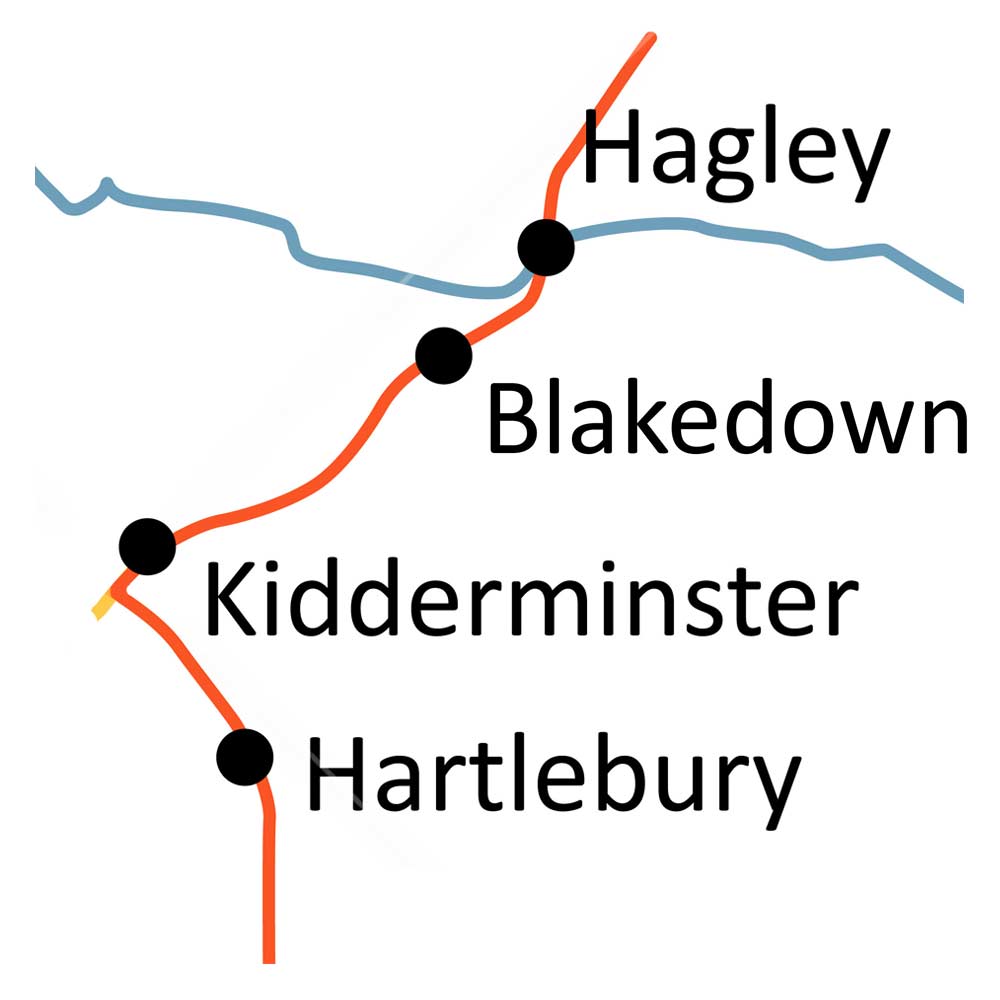 The line from Hagley to Droitwich Spa forms part of the route from Great Malvern to the West Midlands.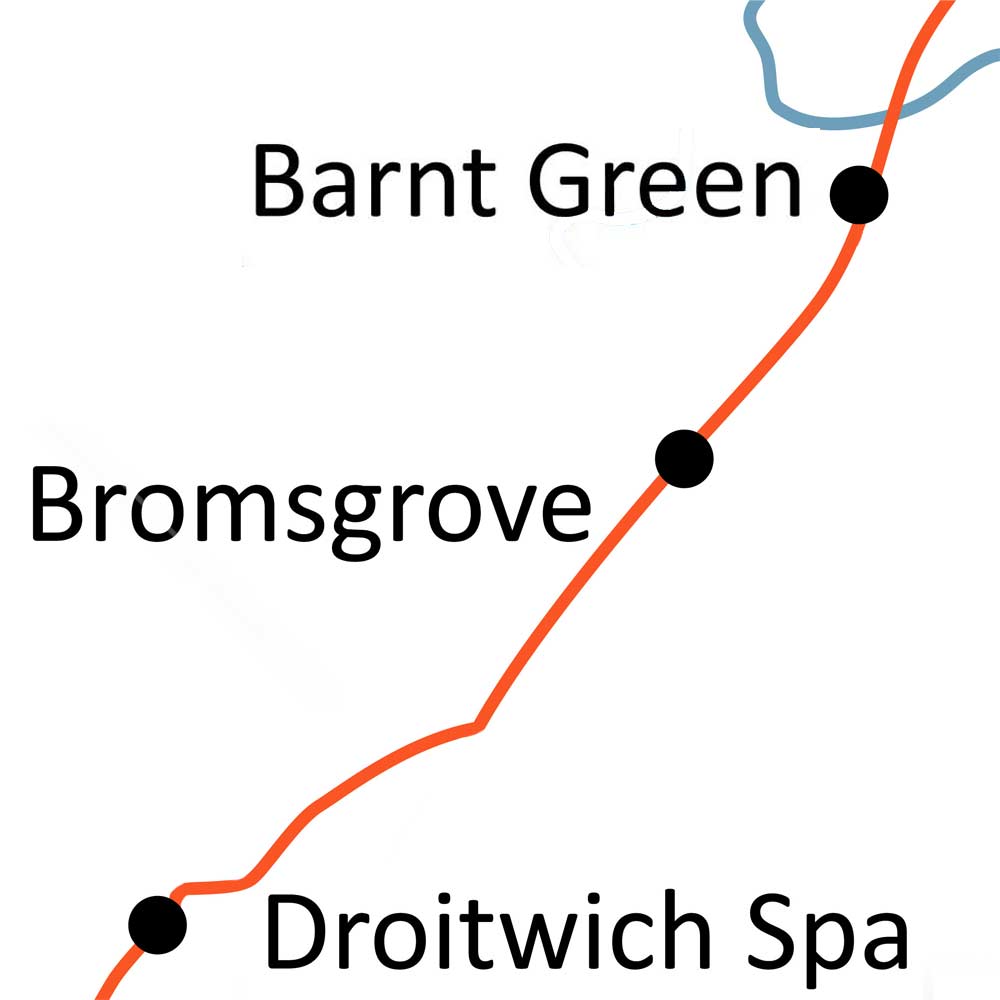 The line from Barnt Green to Droitwich Spa is part of the Worcester to Birmingham New Street route.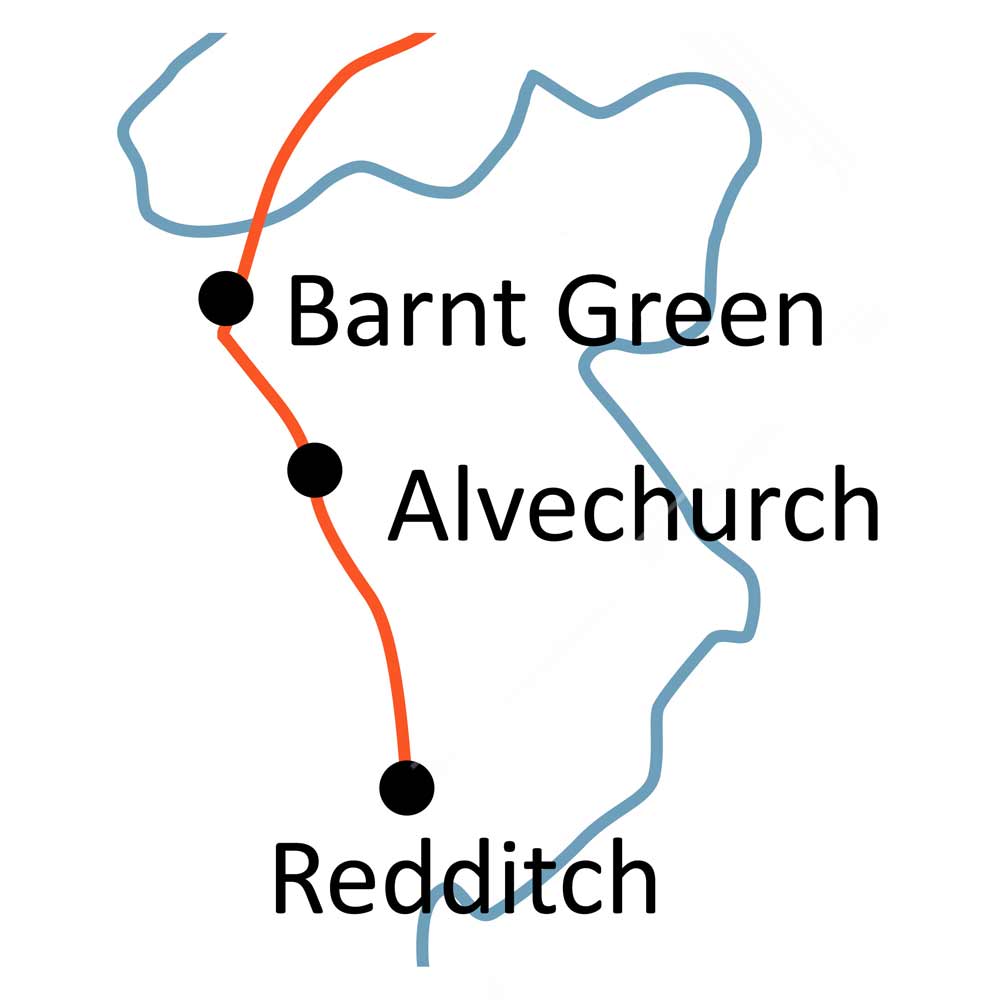 The line from Barnt Green to Redditch is part of the CrossCity South commuter network.
We all know that Worcestershire is a beautiful county with a fascinating history which contains many towns and villages that attract thousands of visitors each year. The Community Rail Partnership would love more of those visitors to come to, and travel around, the County by train.
Most visitors know the name 'The Cotswold & Malvern Line' which brings visitors from London and runs through Worcester to Great Malvern.
The County now has names for these three other rail routes which can also take them to beautiful and interesting places. 
The new lines run from:
• Hagley to Hartlebury via Kidderminster (and onto Worcester through Droitwich)
• Barnt Green to Droitwich via the Lickey Incline (and onto Worcester)
• Barnt Green to Redditch crossing the Birmingham to Worcester canal at Alvechurch
These means that all lines in Worcestershire are now named. They join the Cotswold & Malvern Line, which runs from Worcester Foregate Street, through Malvern Link, Great Malvern, Worcester Shrub Hill, Worcestershire Parkway, Pershore, Evesham, to Honeybourne to complete the Worcestershire Routes.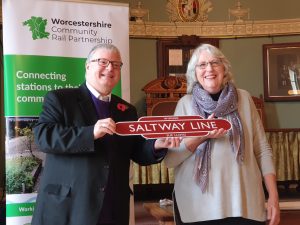 Worcestershire Community Rail Partnership have announced the three winners from their Name the Line competition.
The line to Droitwich Spa via Bromsgrove to Barnt Green was named by Sue Lloyd and her winning suggestion was the Saltway Line. The Wyre Valley Line was named by Peter McNougher and covers the route serving the towns of Hagley, Blakedown, Kidderminster and Hartlebury. Last, but by no means least, is the line including the stations of Barnt Green, Alvechurch and Redditch which has been named the Arrow Valley Line by Margaret Evans.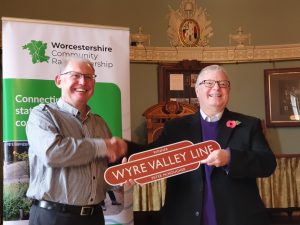 The winners were announced at Worcester Guildhall during the Rail Partnership's second Anniversary event on Friday 12th November. They received a commemorative memento from Alan Amos, Worcestershire County Council Cabinet member for Transportation.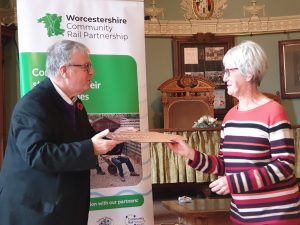 Colin Major Vice Chair Worcestershire Community Rail Partnership said, "We are delighted that all 18 stations in Worcestershire are now linked to named lines enabling the Community Rail Partnership to promote travel by rail and the stations not only to the local communities, but also to attract visitors to the businesses and places of interest served by the lines."
The Worcestershire Community Rail Partnership are working with local communities to create Station Adoption Groups of volunteers who enhance station environments and build local pride in the facilities.
One of the latest groups is the Friends of Droitwich Spa Railway Station who started in May and have already cleared and planted flowers in the flower beds and have exciting plans to make the station a more warming and friendly environment to catch a train.