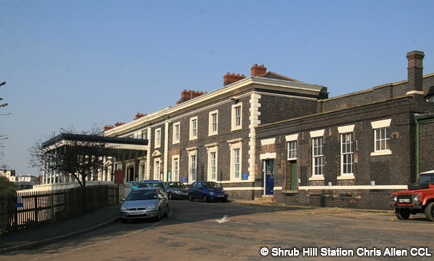 Worcester Shrub Hill station serves the city of Worcester in the Worcester district of Worcestershire.
Built around the crossing of the River Severn, there have been settlements on the site since the Bronze Age. Medieval Worcester Cathedral houses royal tombs, a crypt and cloisters, whilst The Commandery museum traces this building's evolution from the Middle Ages through England's Civil War to the 1950s. The timber-framed Tudor House Museum focuses on life in Tudor and 17th-century Worcester, with displays on traditional brewing and weaving.
The station is staffed and is situated on the Cotswold Line between London and Hereford. The station was opened in 1850, being the original station for the City. The present Georgian-style station was built in 1865 to a design by Edward Wilson. It features a Grade II* listed waiting room which was built in 1880 from cast iron and faced with majolica ceramic tiles.
The current operator is WMR who run services between Hereford and Great Malvern to the West Midlands through the station, augmented by GWR's Hereford – London and Great Malvern to Gloucester services.
The Cotswold Line Railcard can be bought at this station.
PlusBus is available from this station
Level access is available to Platform 1 but currently there is no step-free access to Platform 2. An accessible toilet is available on Platform 1.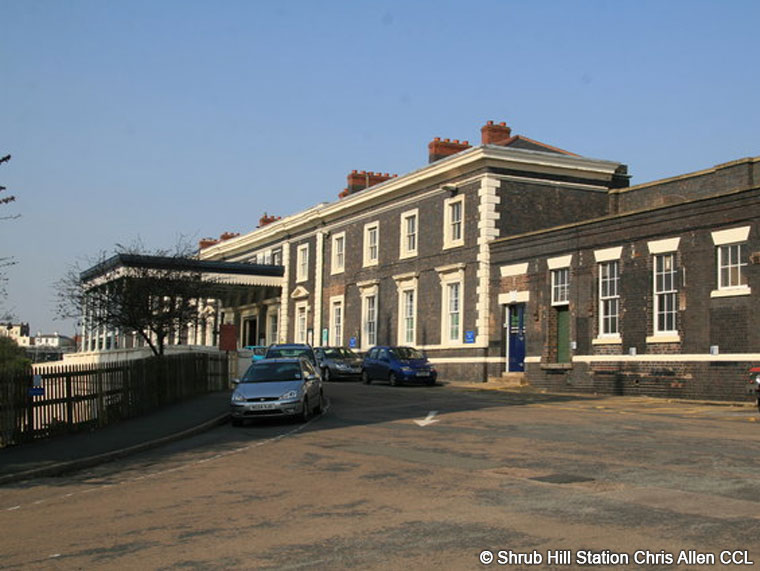 There is no formal Community Rail activity at the station. For further information please contact friends@wmtrains.co.uk
The Cotswold Line Promotion Group promotes the services through it.
Network Rail is active in preserving the historic features of the station, restoring the Grade II* waiting room in 2015, and in April 2021, placing a replica luggage bridge to connect the two main platforms.
The StitchTrain GWR IET can be seen here
Why not join us?
If you would like to be involved with your local station, then do get in touch below.
Get Involved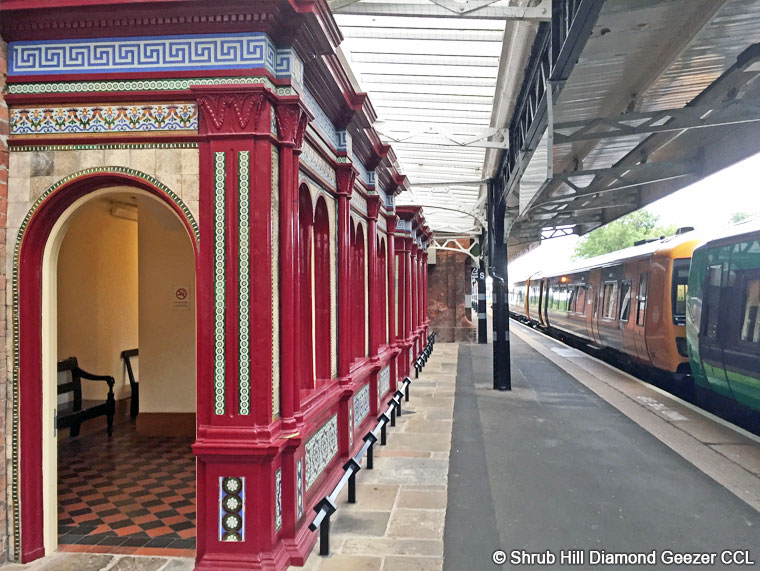 Victorian waiting room on Platform 2B, recently restored
3rd Party Websites Disclaimer
Please note links to other third party websites are used to provide further information, and are not intended to signify that WCRP endorses such websites and/or their content.
Links to external, or third party websites, are provided solely for visitors' convenience.
Links taken to other sites are done so at your own risk and WCRP accepts no liability for any linked sites or their content. When you access an external website, keep in mind that WCRP has no control over its content.
Occasionally these links can be changed by the 3rd party, please let us know if you notice one.