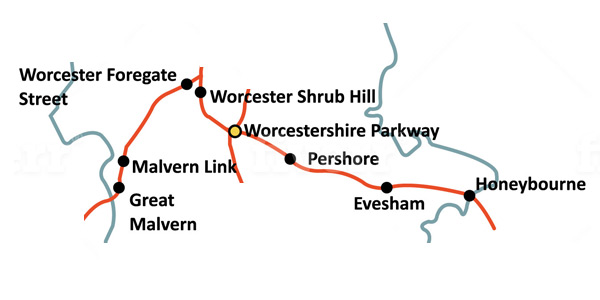 The Cotswold and Malvern Line has services provided mainly by GWR. The line is promoted by the Cotswold Line Promotion Group (a founder member of the Worcestershire CRP).
The line provides InterCity services between Great Malvern, Worcester and Evesham to Oxford, Reading and London as well as commuter services into Worcester. From a visitor viewpoint, it gives access to the Malvern Hills, the historic city of Worcester, and the market towns of Pershore and Evesham.
Worcestershire Line Guide
Read how the railways in Worcestershire have developed over the last 180 years.
 Download the PDF version of the guide here.