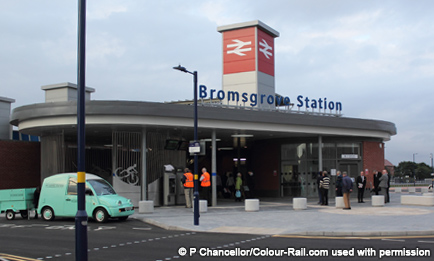 Bromsgrove station serves the traditional market town of Bromsgrove in the Bromsgrove district of Worcestershire.
This bustling town was first documented in the 9th Century and still holds an outdoor market every Tuesday, Friday and Saturday. The town is surrounded by beautiful rolling countryside and nestles at the foot of the Lickey Hills.
The station is in the Aston Fields suburb of the town. It is staffed and is served by West Midlands Railway on the Cross-City Line some 15 miles southwest of Birmingham New Street. Services also run to Worcester and Hereford.
The original station was opened in 1840. The adjacent works played a significant role in the development of locomotive engineering as the challenges of working the Lickey incline were overcome (see this short history). The station was remodelled in 2016 as part of the extension of the electrified Cross-City service. The new station is unusual in being built and owned by West Midlands Rail Executive. It is now a key park & ride station for the surrounding area. In late 2020, a Stations as Places prospectus was produced from the station which can be downloaded here
The station is fully accessible and has a RADAR key accessible toilet.
PlusBus is available from this station
An outline plan has been reached to have information for visitors displayed on the station fencing, to have planters on the station platforms, and to consider permanent artwork installations on the approach roads.
Bromsgrove is also the pilot station for Stations Neighbours in conjunction with No 3a Coffee House, The Ladybird Inn, and the Ibis Budget hotel.
The StitchTrain Class 196 can be seen here.
Why not join us?
If you would like to be involved with your local station, then do get in touch below.
Get Involved
BARRUP – Bromsgrove And Redditch Rail User Partnership – is represented on the Steering Group of the CRP. The local representative for the station for Community Rail matters is Tony Woodward.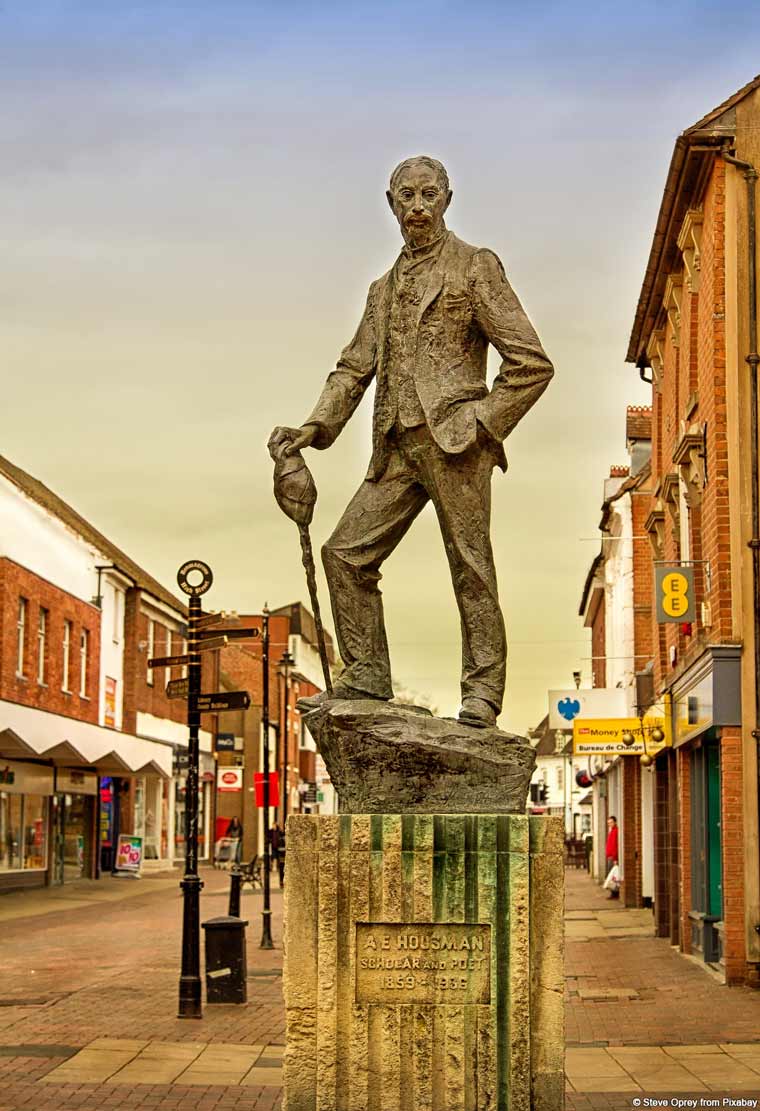 The statue of poet A E Housman on Bromsgrove High Street
3rd Party Websites Disclaimer
Please note links to other third party websites are used to provide further information, and are not intended to signify that WCRP endorses such websites and/or their content.
Links to external, or third party websites, are provided solely for visitors' convenience.
Links taken to other sites are done so at your own risk and WCRP accepts no liability for any linked sites or their content. When you access an external website, keep in mind that WCRP has no control over its content.