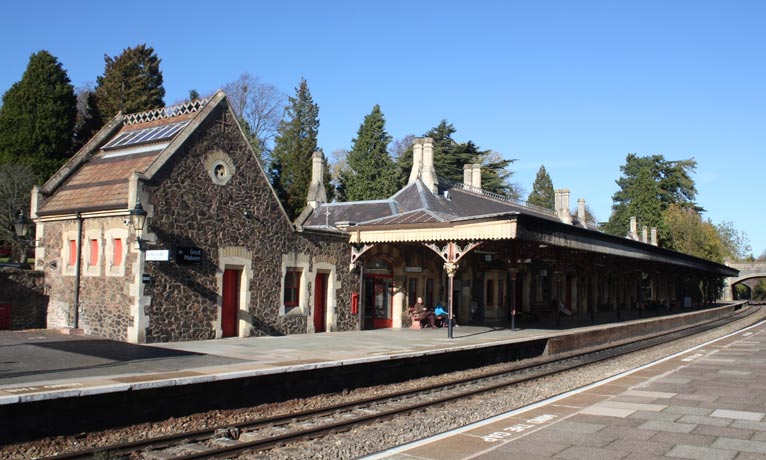 The Grade II listed Great Malvern station serves the Victorian spa town of Great Malvern in the Malvern Hills district of Worcestershire.
The origins of the settlements which now make up the town can be traced back to the Iron and Bronze Ages, though it was the arrival of the Priory in 1085 which started the development of the village which became the spa town in the Victorian era.
The station is staffed and is situated on the Cotswold Line between London and Hereford. The station was opened in 1860, and retains most of its original Victorian design by the architect Edmund Wallace Elmslie. Lady Foley's tearooms is named after Lady Emily Foley, a great benefactress of the town and user of the station. See Tim Dunn's 2019 visit to the station on UKTV's series The Architecture The Railways Built
The current operator is WMR who run services between Hereford and the West Midlands through the station, augmented by GWR's Hereford – London and Great Malvern to Gloucester services.
Level access is available to both platforms. An accessible toilet is available when the station is staffed.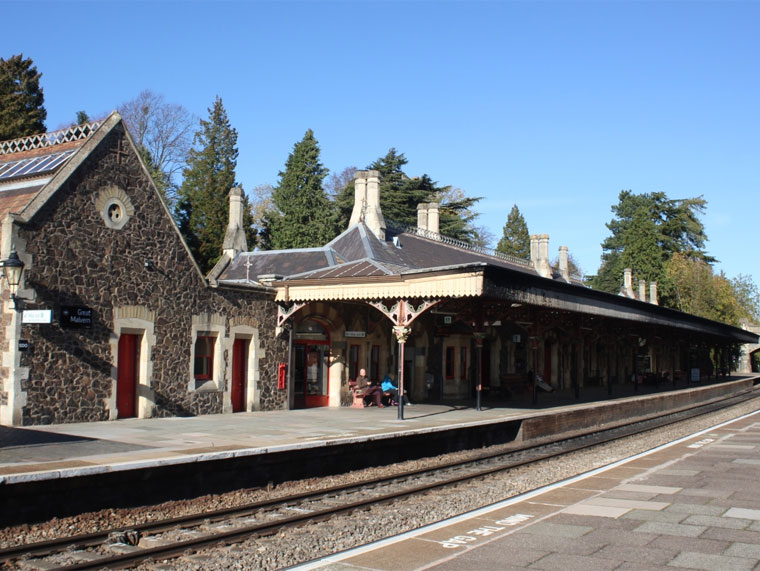 The Friends of Malvern Railway Group is part of the Malvern Civic Society and acts as the umbrella group for the station adoption volunteers.
There is currently interest in creating a "Technology Station" in one of the rooms at the station. More details to follow.
The StitchTrain GWR IET can be seen here
Why not join us?
If you would like to be involved with your local station, then do get in touch below.
Get Involved
A view from the Worcestershire Beacon towards Malvern town
3rd Party Websites Disclaimer
Please note links to other third party websites are used to provide further information, and are not intended to signify that WCRP endorses such websites and/or their content.
Links to external, or third party websites, are provided solely for visitors' convenience.
Links taken to other sites are done so at your own risk and WCRP accepts no liability for any linked sites or their content. When you access an external website, keep in mind that WCRP has no control over its content.
Occasionally these links can be changed by the 3rd party, please let us know if you notice one.