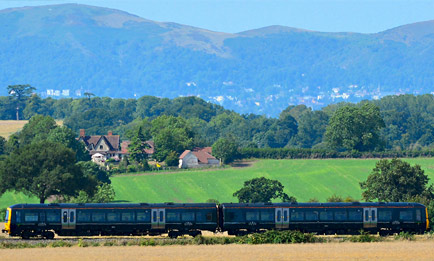 Find a suggestion for an activity or visit to enjoy each day 
Countdown to 2021
Our 1st Anniversary
Building links
within the County of
Worcestershire
Embedding stations within the communities that they serve
Working with communities to enhance their local stations
Engaging with businesses and organisations within the County
Worcestershire Community Rail Partnership has been established to enable local communities to work with the three Train Operating Companies to improve the 18 stations within the County.
What are the benefits of the Worcester CRP?
Engage with communities to improve station facilities and encourage support for rail use.
Encourage Station Adoption Groups to enhance station environments and build local pride in the facilities.
Improve station accessibility through sustainable travel plans.
Support links between the stations and local businesses.
At its heart, community rail connects communities, schools, businesses, charities and organisations in enhancing and improving local rail services.

This community rail partnership is a member of the Community Rail Network. Everyone works together for a common goal, to make local rail more sustainable, economical, enjoyable and safe. Read an overview of the role community rail partnerships will play to support our communities' and railways' recovery, and help to 'build back better' 
The partners financially support our work to meet these mutually beneficial aims of increasing passenger numbers and putting something back into the local communities.
>>> Read more about all of Our Partners here …
Join Us
Get involved with your local railway through the new Worcestershire Community Rail Partnership (CRP).
You are are all invited
Communities, businesses and tourist attractions and individuals are all invited to work with the rail industry and local councils to promote rail services across Worcestershire.