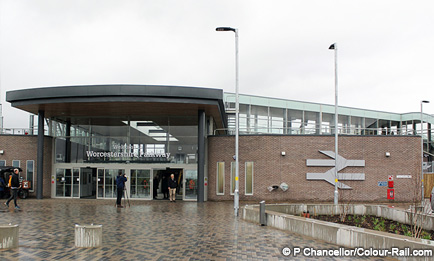 Worcestershire Parkway station serves as a 'Park and Ride' facility close to Junction 7 of the M5 in the Wychavon district of Worcestershire.
It opened in February 2020 and was the first station to be opened in the County for over 100 years. The station won three awards in the 2020 West Midlands Institute of Civil Engineering (ICE) Awards.
The station is staffed and is situated on the Cotswold Line between London and Hereford and on the CrossCountry mainline between Birmingham and Bristol (though the services which stop there are those between Nottingham and Cardiff). The current operator is GWR (Great Western Railway).
The Cotswold Line Railcard can be bought at this station.
The station is fully accessible and has accessible toilets.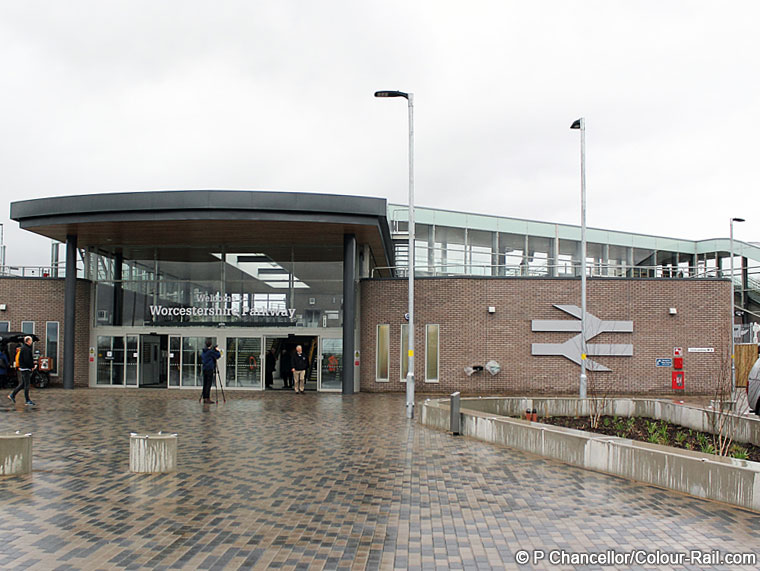 There is no formal Community Rail activity at the station though the St Richard's Hospice is planning to adopt it.
The Cotswold Line Promotion Group promotes the services through it.
The StitchTrain GWR IET can be seen here
Why not join us?
If you would like to be involved with your local station, then do get in touch below.
Get Involved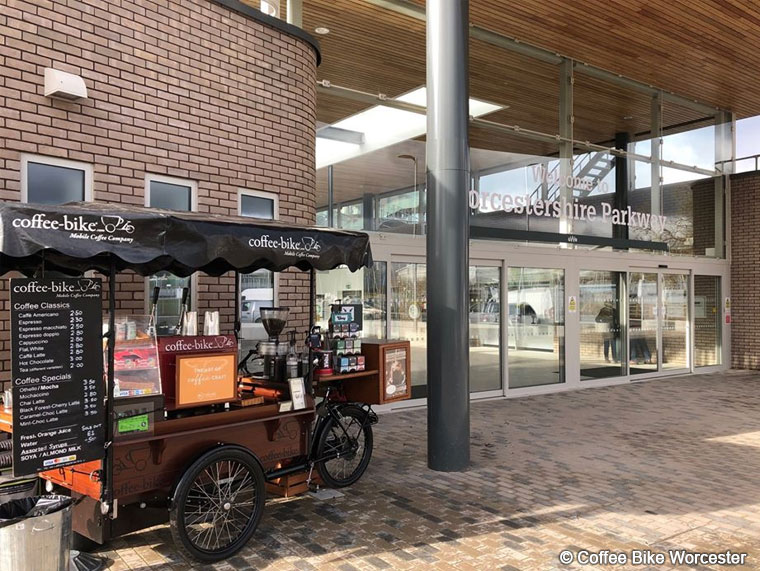 Coffee Bike Worcester Mobile Coffee Company
Worcestershire Parkway Station on Wikipedia
Nominated in the Rail Delivery Group's #WorldCupofStations 2020
Transport links
First Worcestershire X50 Worcester – Evesham 
Worcester Wheels 'Norton Connector' (on demand service from 10th  February 2021) NB you have to be a member of Worcester Wheels and journeys must be pre-booked Full details
Businesses local to the station (a selection all serving food)
None during pandemic
Tourist destinations within reach of the station
Stoulton village: 20 listed buildings including the 12th century church and 17th century houses.
There is a national cycling route and public footpath crossing the station going east to Stoulton or west to Norton juxta Kempsey.
3rd Party Websites Disclaimer
Please note links to other third party websites are used to provide further information, and are not intended to signify that WCRP endorses such websites and/or their content.
Links to external, or third party websites, are provided solely for visitors' convenience.
Links taken to other sites are done so at your own risk and WCRP accepts no liability for any linked sites or their content. When you access an external website, keep in mind that WCRP has no control over its content.
Occasionally these links can be changed by the 3rd party, please let us know if you notice one.