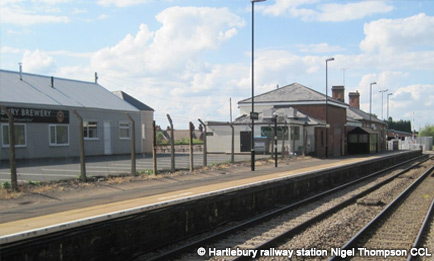 Hartlebury station serves the small village of Hartlebury in the Wychavon district of Worcestershire.
The village grew around Hartlebury Castle estate which had been given to the Bishop of Worcester in the 9th century. The present castle, a Grade I listed fortified 13th century manor house, was the residence of the Bishops of Worcester until 2007. The Castle is now in the hands of the Hartlebury Castle Preservation Trust. Following restoration using Heritage Lottery Funding it re-opened to the public in Spring 2018.
In the castle is the Hurd Library, founded in 1782 by Richard Hurd, Bishop of Worcester, – the only example of an Anglican bishop's library remaining on its original shelves in the room built for it – and the Worcestershire County Museum.
The village was mentioned in the Domesday Book as having a school which subsequently was granted a Royal Charter by Queen Elizabeth I in 1557.
The station is unstaffed and is situated on the line from Droitwich through to the West Midlands. The station opened in 1852. In 1862 it became the junction for Stourport and Bewdley. The original station building is now a micro-brewery and pub. The station has the distinction of being the least-used in Worcestershire and is featured in Geoff Marshall's video series on this subject.
The current operator is WMR who run services between Great Malvern and the West Midlands through the station.
Level access is available to both platforms.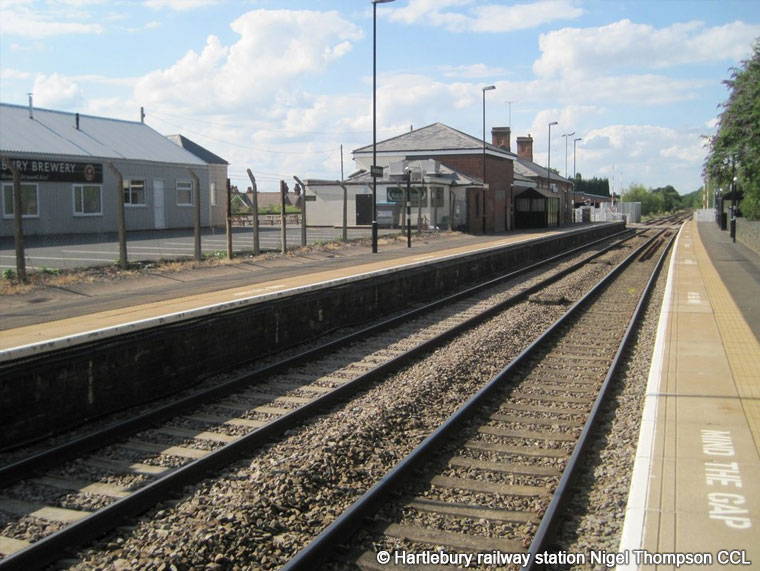 Currently the station is not adopted. For further information on adoption please contact friends@wmtrains.co.uk
Contacts have been made with local community groups and the Parish Council.
The StitchTrain Class 196 can be seen here
Why not join us?
If you would like to be involved with your local station, then do get in touch below.
Get Involved
The Stourbridge Line User Group (SLUG), a member of the CRP Steering Group, represents rail users interests at the station.
Tony Woodward represents the station on the CRP Steering Group.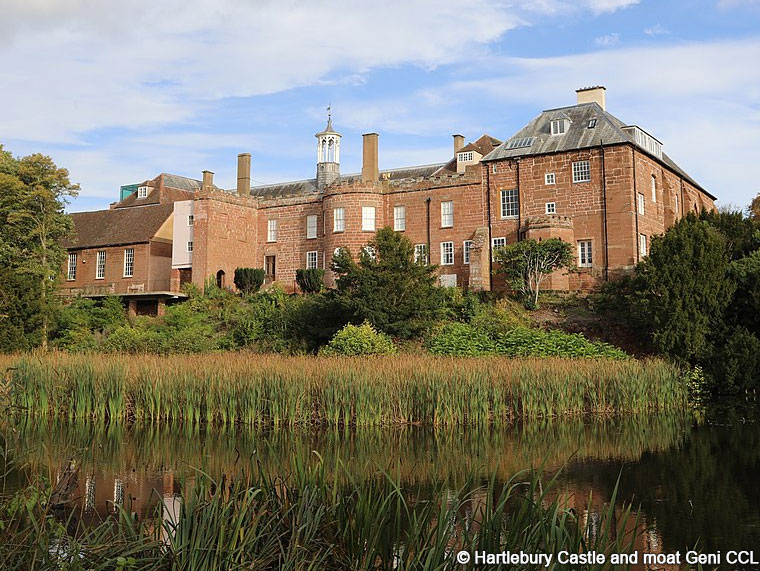 Hartlebury Castle and Moat
3rd Party Websites Disclaimer
Please note links to other third party websites are used to provide further information, and are not intended to signify that WCRP endorses such websites and/or their content.
Links to external, or third party websites, are provided solely for visitors' convenience.
Links taken to other sites are done so at your own risk and WCRP accepts no liability for any linked sites or their content. When you access an external website, keep in mind that WCRP has no control over its content.
Occasionally these links can be changed by the 3rd party, please let us know if you notice one.