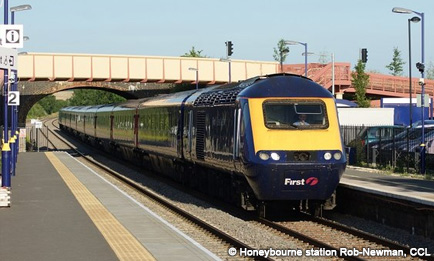 Honeybourne station serves the historic village of Honeybourne – the name means '(places on) the stream by which honey is found' – in the Wychavon district of Worcestershire.
The village was originally two separate settlements, Church Honeybourne in Worcestershire and Cow Honeybourne in Gloucestershire, which were united in Worcestershire in 1958.
Church Honeybourne grew around the Church of Saint Ecgwin – consecrated in 1295 – and still has timber framed and thatched buildings (including the Thatched Tavern pub). The Church is Grade I listed whilst the neighbouring redundant parish church of Cow Honeybourne is Grade II listed.
The station is unstaffed and is situated on the Cotswold Line between London and Hereford. The station was opened in 1853 and closed in 1969, only to be reopened in 1981. The current station was rebuilt during the doubling of the Cotswold Line in 2011 and is operated by GWR (Great Western Railway).
Both platforms are fully accessible.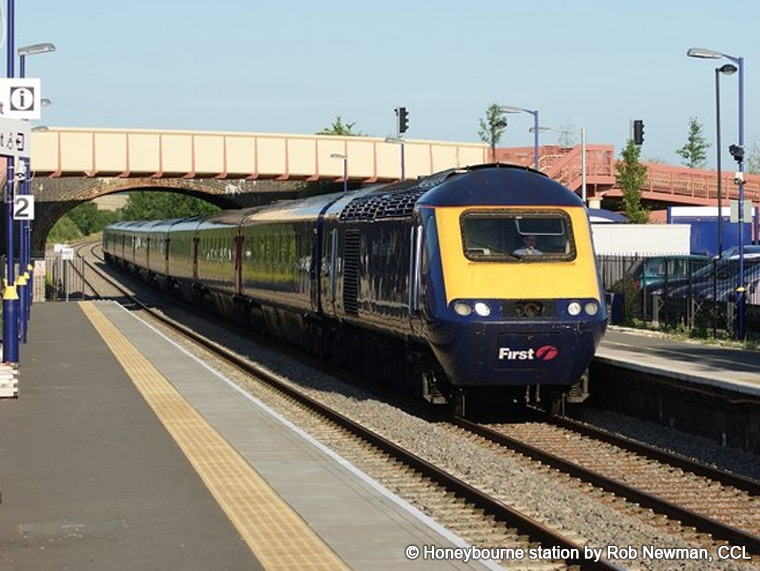 Currently there is no community rail activity at the station.
The StitchTrain GWR IET can be seen here
The Cotswold Line Promotion Group actively promotes the use of the station and of the services which run from it.
Why not join us?
If you would like to be involved with your local station, then do get in touch below.
Get Involved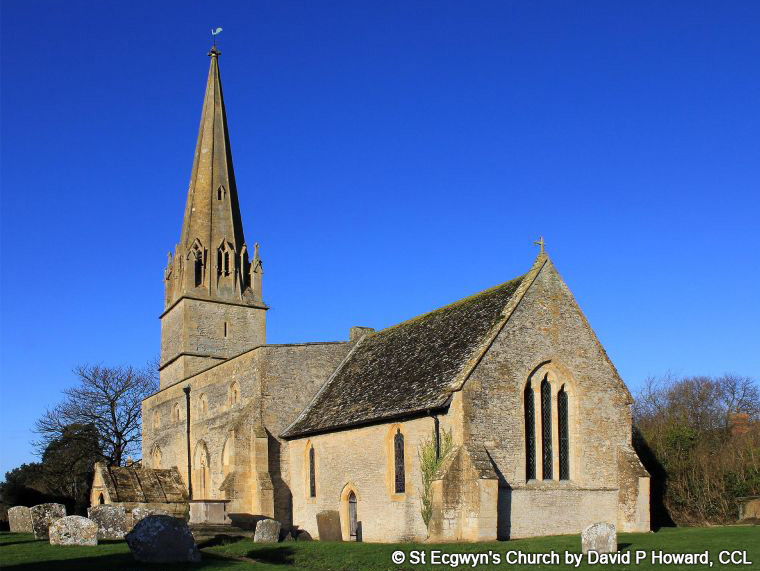 St Ecgwyn's Church, Honeybourne
3rd Party Websites Disclaimer
Please note links to other third party websites are used to provide further information, and are not intended to signify that WCRP endorses such websites and/or their content.
Links to external, or third party websites, are provided solely for visitors' convenience.
Links taken to other sites are done so at your own risk and WCRP accepts no liability for any linked sites or their content. When you access an external website, keep in mind that WCRP has no control over its content.
Occasionally these links can be changed by the 3rd party, please let us know if you notice one.