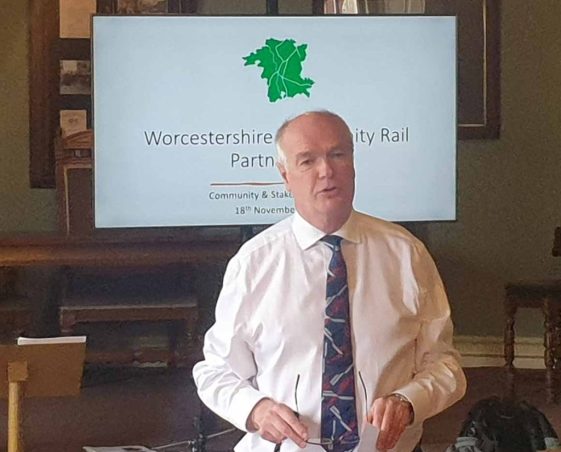 We are delighted to welcome Ian Baxter to WCRP.
Ian is Strategy Director at SLC Rail and has many years' experience on both operating and community sides of the railway.
Ian has been a Chiltern Railways director, a scheme sponsor at Network Rail Western, SLC's lead in supporting Worcestershire's many rail schemes over the past 10 years, as well as Chair of the Cotswold Line Promotion Group in the 1990s.
He has taken over from William Whiting who stepped down as Chair at this year's AGM. Ian thanked William for his excellent work over the past three years and looks forward to working with him on WCRP projects in the future.